Cerveteri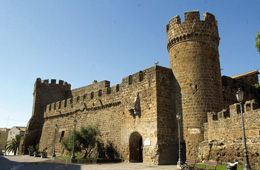 Cerveteri (Caere), dating back to the IX century B.C., is known for its Etruscan origin and its medieval centre. The area is also much appreciated for its top quality wine production.
Necropoli Etrusca
A visit to the Etruscan Necropolis of "Banditaccia", listed among UNESCO World Heritage Sites, is like stepping back in time.  
Castel del Sasso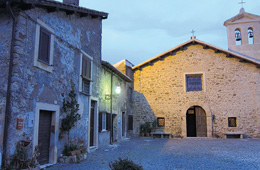 Located in a beautiful landscape the small settlement of Sasso, inhabited since the Bronze Age, still preserves important traces of its medieval and renaissance past.
Borgo di Ceri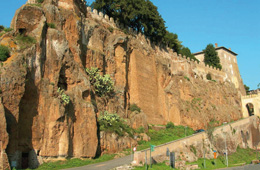 Ceri, a big tourist attraction, is a tiny medieval village settled on a tufaceous spur of volcanic origin and enclosed in a fortress. The entrance carved in the rock is remarkable. .
Castello di S. Severa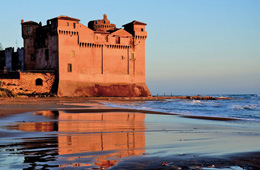 Santa Severa is situated on the area of the ancient Pyrgi, an important port of the Etruscan Caere. Now it is a very small village with an enchanting castle facing the sea.

Bracciano's Lake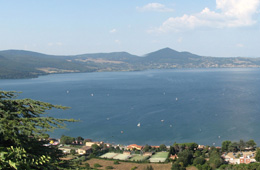 Towered by with its fairytale castle Orsini-Odescalchi, Bracciano offers spectacular views of the lake, a medieval historic centre and nice typical restaurants.

Tolfa
Located at 550m (a.s.l.) and dominated by the ruins of an old castle, the splendid medieval town of Tolfa is known for its traditional leather handicrafts.

Caldara di Manziana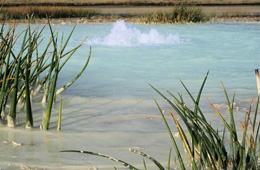 Istituito il Monumento Naturale della Caldara. L'area protetta è situata all'interno del Parco naturale regionale  di Bracciano e Martignano. A soli 5 minuti da Casale Sasso
Terme di Stigliano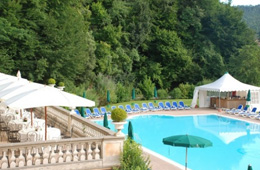 The first testimony of the existence of Stigliano dates back to the Etruscan period. We know, in fact, that this ancient people was closely linked to the cult of spas and to these places which were considered sacred. In Roman times the waters were called "Thermae Stygyane", in analogy with the magic powers of the waters of the Stygian marshes.