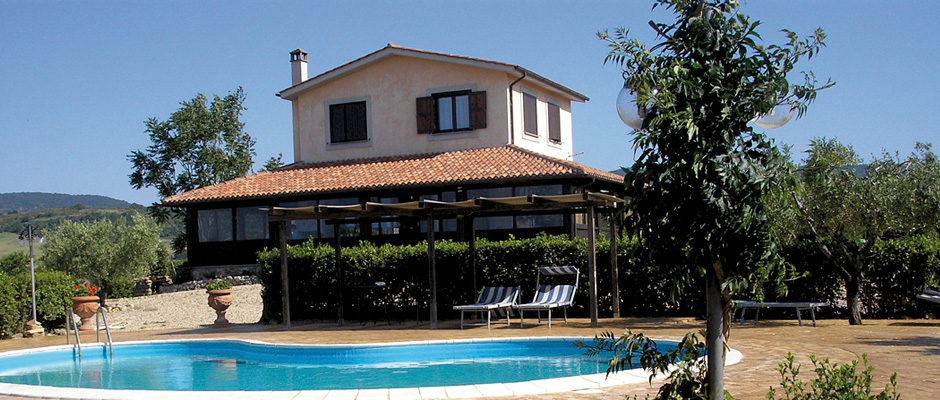 The Farm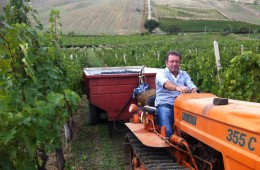 The farm house is located in the green heart of hills of Cerveteri between mounts of the Tolfa and Pirgy coatsline . Encircled from natural parks and Mediterranean spot. The property is extended in hill, on 4 hectares of cultivated land to ortaggi, yields, vineyard and olive grove.
Agriculture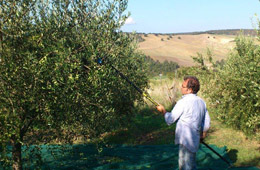 Ideal for relaxant vacations, to little distance from the necropoli Etruscan and the sea. The bed and breakfast in agricultural company it is in a country house restructured with swimming pool, situated in dominant position, independent rooms with panoramic sight on the sea and hills.
Bed & Breakfast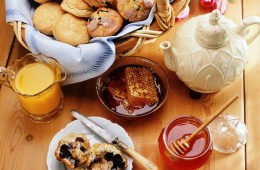 The restricted area to the breakfast and, at call, lunches and suppers, enjoys the sight on the glass window sea through the large one. The wide garden with the classified swimming pool for the hosts, also it with sight on the sea, is equipped with two barbecue, 2 gazebo, tables and chairs in order to live in the open air.